Habbo is jam packed with fun things to do. We have Habbo staff organizing events, quests, competitions and occasional visits from famous celebrities!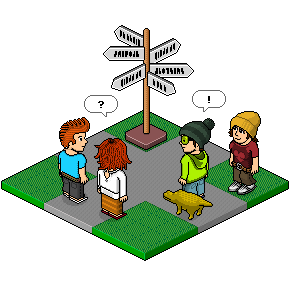 If you want to find out more about what's happening right now in Habbo, we suggest you check out the Habbo Community page!
On the Community page, you'll find out all the latest info such as:
The most recommended Habbo rooms
Hot Habbo Groups for you to join
All the latest Habbo news about quests, competitions and events
News about upcoming celebrity visits
Staff picks
Habbo fansites
and much, much more!
So why not check it out now?