What is the InfoBus?
The Infobus is where you can chat to Habbo staff or partner organizations and get help on a whole range of topics including internet safety.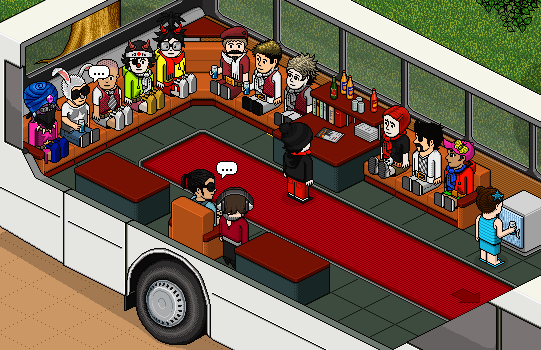 How many Habbos can fit on the Infobus?
The Infobus can hold 15 Habbos including the counsellor, and a staff member who will lead and run each session.
Why can't I get on the bus?
The Infobus is only open at certain times when we have info sessions. The bus can only hold 15 Habbos, so if it's full you'll just have to queue to get in or try again later.


When will the next Infobus session be?
Check out the promos on the front page for more information.